Board of Directors
The Winnipeg Arts Council Board of Directors consists of 16 individuals. Six are elected by artists and representatives of arts and cultural organizations, and six are appointed by City Council from a list of nominees from the community at large. One City Councillor serves in a voting capacity and one City staff member serves in a non-voting capacity. The chair is elected from within the Council and is replaced on the Council by another individual from the same category. Once elected or appointed, the members of the Council represent the community and not the constituency that elected or nominated them. Members may serve a maximum of three two-year terms.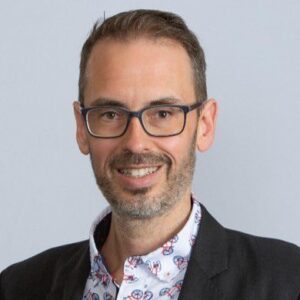 Andrew McLaren
Chair
Andrew McLaren is a principal and consultant with InterGroup Consultants Ltd. in Winnipeg. Andrew graduated from the University of Manitoba with a Bachelor of Science in environmental science and a Masters of natural resource management. He assists clients across Canada in the areas of utility rate regulation; energy policy; project planning and public engagement; and environmental stewardship programming. Andrew has volunteered on the board of directors of Film Training Manitoba, on the organizing committee of the Winnipeg Pride Run and as an usher and ticket seller with the Winnipeg Fringe Festival. Andrew lives in Winnipeg's historic exchange district and enjoys the many arts and cultural opportunities Winnipeg has to offer.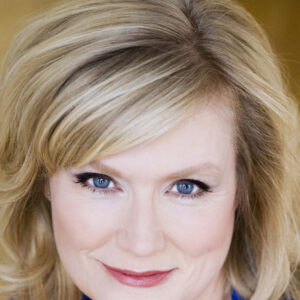 Donna Fletcher
Vice-Chair, Council Director
Donna Fletcher is an accomplished actor, singer, director, and educator with a wide range of national experience in theatre, musical theatre, and symphonic work. Proud of her prairie roots, Donna earned a Bachelor of Music from the University of Manitoba, a diploma in Music Theatre from The Banff Centre for the Arts, and a Master of Music from The University of Toronto. In July of 2012 Donna was inducted into the Rainbow Stage Wall of Fame and has the distinction of being the first Winnipeg-born female to direct at Rainbow Stage. Donna directed the first Regional Production of the Broadway classic Phantom of the Opera and is co-creator of the Musical Theatre Company Dry Cold Productions which is celebrating its 21st season.
Donna is a Sessional Voice and Musical Theatre Instructor at the University of Manitoba Desautels Faculty of Music as well as an instructor at the University of Winnipeg Theatre Department. Also a Faculty member of the NUOVA Opera and Musical Theatre Training Programme in Edmonton, Donna is the Manitoba Councillor for Canadian Actors Equity Association and a nationally acclaimed Teacher, Adjudicator, and Clinician. Her favourite role is being mum to Amalia Grace.
Darrel Nadeau
Secretary-Treasurer, Council Director
Born in La Broquerie, Manitoba, Darrel Nadeau grew up on the family dairy farm. It is in this small yet proud francophone community that Darrel gained his family values and work ethic. Darrel went on to complete a Bachelor of Commerce degree at the University of Manitoba. After one year in the private sector, Darrel accepted a position as a Foreign Service Officer with the Government of Canada. Here he gained insight on the public service as well as international affairs and diplomacy. After 3 and a half years in Ottawa, Darrel decided to return to Manitoba and completed a master's degree in business administration and a Certified Management Accountant designation. He would go on to work for 6 years as a Manager in Finance and Administration for the Canadian Centre for Child Protection as well as 5 and a half years as Executive Director of Festival du Voyageur. In these positions, he discovered his passion for working in the non-profit sector as well as in arts and culture all while utilizing his business training. In April 2023, Darrel was appointed Vice-President, Visitor Experience at the Canadian Museum for Human Rights, continuing his career journey that merges his passion for the non-profit sector, arts and culture and his business education.
Jason Granger
Past Chair
Jason Granger is currently the Director, Community Investment and Capacity Building with United Way of Winnipeg. He has worked in the area of community development for the past ten years. After completing his education in city planning, Jason served as the Executive Director of Art City (2003-2008) where he was able to combine his interests in community art and neighbourhood development. Since 2008, Jason has been with United Way of Winnipeg, working in the areas of community investment, poverty reduction, agency relations, and capacity building in the non-profit sector. At a volunteer level, Jason is a founding steering committee member of Camp Aurora, a camp for LGBTTQ and allied youth, and in recent years has served on the organizing committee for the Run for Rights.
Jason recognizes the importance of a strong arts and cultural sector as a key component to vibrant city building. He believes in the power of creativity for both individual and community development.
Jason's educational background includes a Bachelor of General Studies degree from Brandon University and a Bachelor of Environmental Design degree and a Master of City Planning degree from the Faculty of Architecture at the University of Manitoba.
Ian August
Council Director
Ian August is an artist based in Winnipeg largely working in painting, video, and sculpture. He recently completed the public artwork titled Rooster Town Kettle, located at the Beaumont Station on Winnipeg's new Southwest Rapid Transitway. The piece is a permanent acknowledgment of the Métis community that existed near this site from 1901 to 1961.
Ian received his MFA from York University, and his BFA, honours from the University of Manitoba's School of Art. His work has been the subject of many solo exhibitions, including Plunder Dupes, Actual Gallery, Winnipeg; and Re: Build Them, Gallery 1C03, Winnipeg. His work has also been included in numerous group exhibitions.
Seema Goel
Arts Community Director - Small-sized Organizations
Seema is an artist, writer, educator, and curator. She is a new-ish member of Winnipeg having moved here in 2013 from Saskatchewan via a 5-year stop-over in Ireland. With a dual background in the arts and sciences, Seema connects these two worlds in her art and community activities through outreach programming, art-science curatorial projects, and her sculpture practice which critically engages scientific process and themes.
Seema currently serves as the VP on the Manitoba Craft Council Board and is also a member of Martha Street Studios, MAWA, the Edge, and CARFAC. Locally, she is a past member of Video Pool, and the Winnipeg Film Group, and in Saskatchewan is a past board member of the Saskatchewan Film-Pool and the MacKenzie Art Gallery.
Seema's art practice includes fibre, photography, glass blowing, ceramics, film & video, digital media, taxidermy, and theatre. Dominantly craft oriented in material interests she uses these forms to bring audiences into the works' larger issues through humour, responsive and interactive technologies, and tactile experience. She has exhibited in Canada, the USA, and Europe, and her work is also included in several anthologies as well appearing on radio and stage. She holds a BSc from McGill, an Associate Arts Diploma from the Ontario College of Art and Design, and an MFA from the Rhode Island School of Design (RISD). Over the past several years she's taught at RISD, the University of Regina, and the University of Manitoba. She was the STEAM (Science Technology Engineering Art and Math) coordinator for the Faculty of Science at the University of Manitoba for the past 4 years where she headed the STEAM and Science Rendezvous programs, as well as increasing outreach attention to indigenous communities by connecting art, science, and culture. Seema is a committed advocate for the arts and identifies these as an integral component of human advancement allowing us to think new ideas, develop solutions to our problems, and create bridges across communities.
Laurel Howard
Council Director
Laurel Howard enjoys a rewarding career as a music educator, violist, adjudicator, and clinician. A trained Suzuki teacher, she has maintained a thriving studio of violin and viola students for over three decades. In recent years, she has worked as Conductor of the Youth Strings, the youngest of the three Winnipeg Youth Orchestras, and as String Coordinator for the Winnipeg Symphony Orchestra's Adventures in Music series. Laurel has taught at many workshops and camps and will join the faculty of the Rosamunde Summer Music Academy in the summer of 2022.
Laurel served on the board of the Agassiz Music Festival and acted as the Volunteer Coordinator for the 2011 International Cello Festival. She was also a longtime member of the Winnipeg Music Festival Board.
Laurel holds a Bachelor of Music from the University of Saskatchewan, a Masters in Musicology from the University of Michigan and a Post-Baccalaureate Diploma in Education from the University of Manitoba. She enjoys singing in the Winnipeg women's choir, Esprit de Choeur.
Bola Opaleke
Arts Community Director - Individual Artists
Bola Opaleke is a Nigerian-Canadian poet. He holds a degree in City Planning from Obafemi Awolowo University, Ile-Ife, Nigeria. In 2011 he moved to Canada and became a Canadian citizen in 2016. His first poetry collection was published in 2012. He was a runner-up in the 2013 Thomas Morton Memorial Poetry Prize and also made the shortlist for the same contest in 2017. His poem "Ila Sisi, Ila Sisi" was also shortlisted in the 2017 Open Frontier Poetry Prize. In 2018, his poem "The Autobiography of Water" was runner-up in the CBC poetry contest.
Bola's work has been nominated for many poetry prizes including the prestigious Pushcart Prize, Best of the Net, and Bettering American Poetry. Bola is also a writer's grant recipient of the Canada Council for the Arts, Manitoba Arts Council, and Winnipeg Arts Council.
You will find his work in a few Journals like Frontier Poetry, Rising Phoenix Review, Writers Resist, Rattle, Cleaver, One, The Nottingham Review, The Puritan, The Literary Review of Canada, Sierra Nevada Review, Dissident Voice, Poetry Quarterly, The Indianapolis Review, Canadian Literature, Empty Mirror, Poetry Pacific, Drunk Monkeys, Temz Review and many others.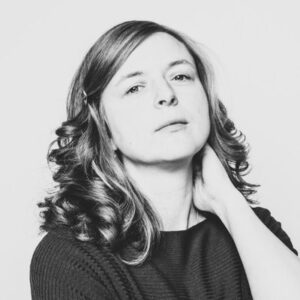 Julie Penner
Council Director
Julie Penner is a Winnipeg violinist and radio producer. She lived in Toronto for many years, where she performed and recorded with a wide variety of artists, including Broken Social Scene and Do Make Say Think. She has won Juno Awards for her work with Do Make Say Think (Instrumental Album of the Year), Broken Social Scene (Best Alternative Album) and The Happiness Project (Best Contemporary Jazz Album). Since returning to Winnipeg, she has been playing violin with JP Hoe, Slow Leaves and Heavy Bell. A long-time lover of radio, she was the Music Producer for CBC Radio's Vinyl Cafe with Stuart McLean from 2005 until the show's finale in 2017.
Julie was on the West End Cultural Centre's Board of Directors for six years and currently serves as Treasurer on the Board of the Radio Starmaker Fund in Toronto. She has a Bachelor of Arts degree in History from the University of Winnipeg.
Valerie Shantz
Arts Community Director - Large Organizations
Valerie Shantz is the Senior Strategic Advisor at Red River College Polytechnic with expertise in consultation, policy, governance, and strategy. She began her career working in arts and culture as an independent theatre worker and later as the founding Executive Director of Film Training Manitoba and the Director of Granting Programs at the Manitoba Arts Council. She later transitioned to focusing on higher education with senior roles with the Province of Manitoba, the University of Manitoba and now with RRC Polytech.

A life-long learner, Valerie has a BA (Honours) in Theatre, a Masters in Drama and a Masters in Public Administration. She has kept close ties to the arts and cultural community throughout her career as an attendee and prioritized her volunteerism with arts organizations, serving on the boards of the Winnipeg Art Gallery and most recently with the Manitoba Theatre for Young People, where she served two terms as Chair.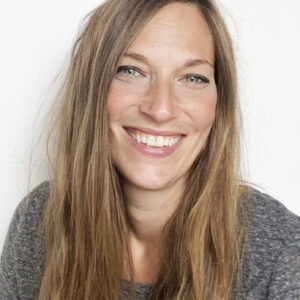 Liz Wreford
Council Director
Liz Wreford is Principal Landscape Architect of Public City, a trans-disciplinary design studio in Winnipeg. She is a graduate of the University of Manitoba and has professional experience across Canada, the United States and Australia. Liz is the landscape architect of well-known Winnipeg winter icons Manitoboggan, Crokicurl, and Hygge House. She has taught landscape architecture and environmental design studios at the Universities of Toronto and Manitoba. In 2018, Liz founded Building Equality in Architecture Prairies to advance excellence and diversity across city-building professions in central Canada.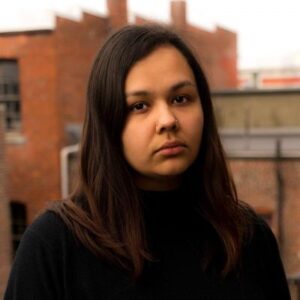 Erica Wilson
Arts Community Director - Medium-sized Organizations

Erica is an award-winning Anishinaabe artist from Treaty 1 Territory. She has worked with several theatre companies doing tour management (Sarasvati), stage management (Castlereigh Theatre Project, Vault Projects, Theatre by the River) as well as with the musical act Mariachi Ghost. She served as Assistant Director on Royal MTC's "Sarah Ballenden" and in a variety of roles with the Indspire Awards, High Performance Rodeo, and Juno Awards. Erica is also a teacher with programs including Drama in the Classroom (Prairie Theatre Exchange), SEED, Native Youth Theatre, and New Directions.
Ben Williams
Arts Community Director - Project Grant Organizations

Ben Williams (Bendrix) is the Founder and Executive Director for the The 48 Film Festival, the first Canada-wide time based film challenge. For six years he worked for the Winnipeg Film Group as one of the artistic, development and operational leaders as Production Centre Director – became the WFG's first Black senior staff member in its 48 year history. He is one of the founding members of Manitoba's Indigenous Filmmaker Collective and the Afro Prairie Film Festival, central Canada's first Afro-centric film festival. He currently serves as Treasurer for the Afro Prairie board of directors and as an officer for the On Screen Manitoba (OSM) board of directors – also serving as the Vice-Chair for OSM's Membership and Programs Committees. Ben has a BA with Magna Cum Laude (and national scholars honours) in Graphic Design from Central State University in Ohio with a minor focus in fine art – in addition he studied digital filmmaking at the New York Film Academy in Manhattan. Prior to Canada, he worked for over 15 years in digital media studios in NYC, Chicago and Shanghai and has freelanced as a video editor in the U.S. and Canada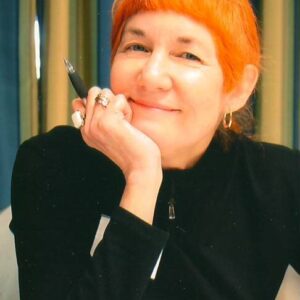 Vonnie Von Helmolt
Chair Emerita
From her Manitoba base, Vonnie Von Helmolt produces internationally released theatrical and documentary features, television movies, miniseries and specials. Her Canadian dance productions for the CBC and BRAVO! has garnered numerous film and television awards worldwide, including an International Emmy. Nominations include US Cable Ace Awards and Banff Rockies. Her Emmy-winning dance film, Dracula - Pages from a Virgin's Diary, directed by Guy Maddin, screened at the Cannes Film Festival, was a TIFF Canadian Top Ten Feature Film, on the Village Voice New York Critics list of the top 10 films released that year, won numerous Canadian and international film festival awards, and continues to screen at festivals around the world. Her most recent theatrical documentary, TuTuMUCH, set in the Royal Winnipeg Ballet's Professional Division school, was awarded Best Documentary at two of the largest youth film festivals in the world, in China and Chicago. It screened at 60 Cineplex Odeon theatres across Canada, at the Cannes Film Festival and at numerous festivals worldwide. TuTuMUCH was released in the US in 2014.
Vonnie is the Past Chair of the board of the Winnipeg Arts Council, and she was the Founding Chair of Film Training Manitoba, and the Manitoba District Council of the Director's Guild of Canada. She currently chairs the Finance committee of the Manitoba chapter of the Documentary Organization of Canada, and also chaired the Finance Committee on the national executive of the Documentary Organization of Canada.
As a board member of the Winnipeg Arts Council, she takes advantage of every opportunity to attend the multitude of art, music, dance and theatre productions that are a constant of Winnipeg's social and cultural life.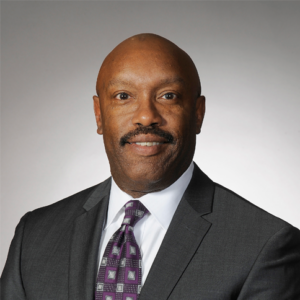 Markus Chambers
City Council Representative (Voting)